The grand finals of the
Show 'em what U got
talent show were held yesterday at Baen Saeng Thai. The show brought together a number of different talented performers; musicians, vocalists, dancers, and so on to compete together for the top three spots. Down from over 100 entrants, yesterday's show had the 12 finalists performing on stage:
The show had guitarists...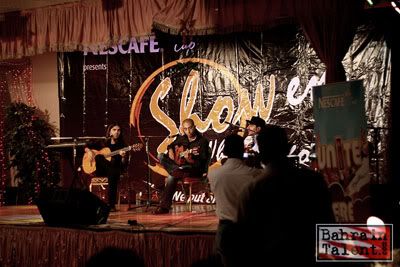 flute players,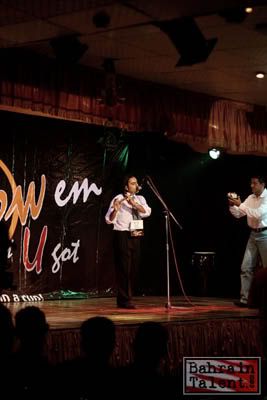 break-dancers,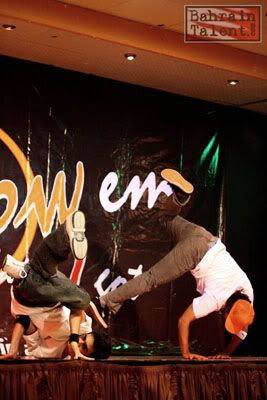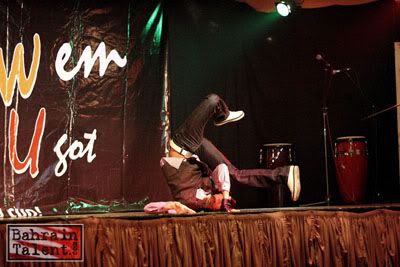 salsa dancers,



as well as a few of BahrainTalent's own featured artists! May:



Ali Falah; Dboy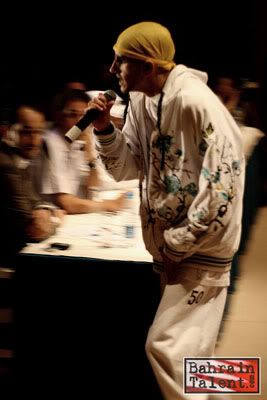 Hassan Tiny'O



The crowds going crazy!



Flipp



and the Flipperachi fans!



Wassup Mr. Judge?



DJ Outlaw



The judges having a tough time deciding...



aaaaaaaaaand the winners!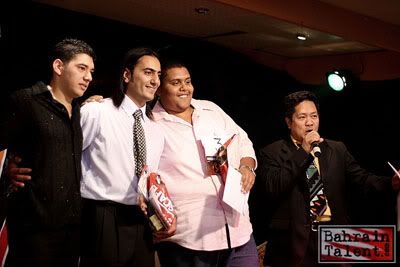 Overall, a really great time! See you there again next year!