Despite his interest in the Oud at a young age, it was not until Hasan went abroad in pursuit of higher education that he felt a need to play it. Hasan links this need to a sense of urgency in rediscovering his heritage and identity.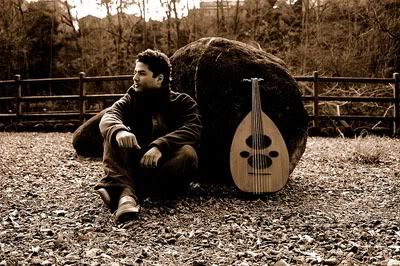 He had been playing Classical Guitar for some years by the time he began university and was often performing Classical Middle Eastern music in various cultural events while studying in the United States.
Upon receiving a scholarship from the Japanese government in 2005 to pursue his graduate studies in Economic History, Hasan moved to Tokyo. In Tokyo, he found much support for his music and has been active performing in various places such as the Imperial Hotel and NHK Broadcasting Museum. Hasan has also collaborated with a number of artists, both Japanese and non-Japanese, and gave performances that included fusing the Oud with Shakuhachi, Austrian Zither, Santur, Koto and Experimental Guitar.
Hasan studied Oud under the direction of Iraqi Oud virtuoso Saad Mahmoud Jawad.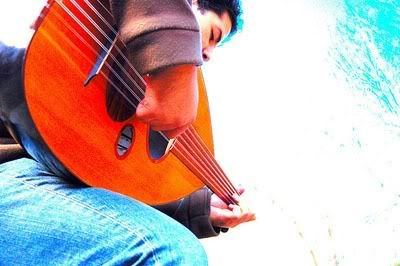 You can listen to a recording he did as a duet between Oud and Japanese Shakuhachi (bamboo flute)
here
, or visit his
MySpace Page
to listen to more of his music.
You can also watch this video of a small concert he did in Tokyo:
We will be posting up a link to his website with music as soon as it is done. Until then, you can take a look at
his blog
about his life and music in Japan.