Bahrain's been going through a long struggle since the 14th of February 2011; the biggest casualty is the division of the people. As part of the
#UniteBH
movement, some local Bahraini artists got together to produce a unity track for Bahrain, and we put a short video for it bringing people from all over the island. Doesn't matter if you're Sunni, Shiaa, Christian, Indian, Arab, English, man, woman, boy or girl, whoever you are or wherever you are from, we all make up one Bahrain. Hope this video inspires and helps ease some of the troubles we're all going through:
(Click
here for full video link
& to view in 720)
A big thank you goes out to all those who helped make this video a reality, and helped us to show the various faces of Bahrain. A great big thank you to all those who supported the cause. Let's not forget why we're doing this, let's all get together and unite Bahrain!
Bahrain Unite
Vocals by: Flipp, May AlQasim, Mohammed Janahi, Rashid Hanthal, Hamad AlFardan
Oud by: Ahmed AlHermi
Bass by: Yasser AlBanna
Track Arranged & Produced by: DJ Outlaw
Video Filmed & Directed by: Ammaro Productions
Additional Footage by: Fardan Raffii
Video Editing by: Elements Productions
MP3 Download Link for
"Bahrain Unite"

-----------------------
Want to get the MJ Album hours before the rest of the world? It's out now on
www.UrFilez.com
specially for Bahrain users! Check it out now, you won't be disappointed!


-----------------------
Flipp's Music Video
:
The video is out, Bahrain's first official hiphop music video, hitting MTV Arabia and a few other Satellite channels very soon! The video is produced by
ammaro Productions
check it out (click the video and go direct to YouTube and click 720 to view the whole thing in HD rather than the small res here on the page)


-----------------------
New Discal Track
:
MegaMen feat. Big Ro - Yo Shorty (Single) including DiscaL Mix by Adel A.R. Jamal: Joseph Mercado & William Rosario a.k.a. MegaMen return with an underground New York City classic "Yo Shorty" featuring Big Ro with blazing remixes from Aphreme Octave Moods a.k.a. Aphreme on the deep house tip and Adel A.R Jamal a.k.a. DiscaL delivering the nujazz flavor.. get it now on Traxsource !!! Get the
track here

-----------------------
DJOutlaw.com
:
Bahrain's #1 hiphop & RnB DJ and producer's new website is up! Check it out at
DJOutlaw.com
, with links to new releases, news and info, and much more!

-----------------------
City of Life
:
This movie, fully filmed and produced out of Dubai, is set for a 24th June launch date in Bahrain. This isn't your average Arab production; we saw the trailer and it blew us away!
Check out the trailer for the movie and get more information on it's Bahrain launch by visiting
HalaBahrain
. It's definitely something you do not want to miss!
-----------------------
Elham Arts Festival
:
The Elham Arts Festival is on now! Music, poetry, painting among other arts are on display at various locations around the island, with a finale music concert on the 20th of May. For more details on the festival, go to
Elham Arts Festival

-----------------------
Summer's Gone
:
Agent Matteo - Summer's Gone (DiscaL Mix feat. Hamad Al-Sharyan) Bahraini House mash-up for whoever's missed it, and I know many have. So let's bid farewell to the Summer (which has dragged on too long already) and gear up for the nice cold weather!!! Get the
track here!


-----------------------
Judgement Day
:
DJ Outlaw present Vico's Judgement Day mixtape! It's totally on FIRE so make sure to check it out - Download your free copy at
Vico World
now!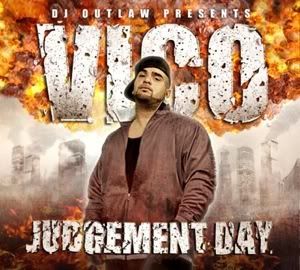 -----------------------
Turban Warrior - DiscaL feat. Arshi
:
DiscaL, the Bahraini-Colombian entity of Producer/DJs living on the Kingdom island of Bahrain in the Persian Gulf return to next dimension music with the single Turban Warrior featuring this jazzy sounds of Arshi. This release explores the realms of House from funked out original mix by DiscaL, to jackin beats from Agent Matteo... Nosak goes deep with minimal grooves & Felippe Senne bangs the dance floor with tech sounds ... Get the
Exclusive track here!

-----------------------
Reflux
: Bahrain finally got the chance to show that they can bring together a good headbanging crowd too, as Reflux went with 10 local and regional bands!
Check out the pix here
-----------------------
Bahrain Got Talent
: Check out the Bahrain Got Talent show at the UrFilez stage, Seef Mall! On the 12th of August, everything from singers, dancers, jugglers, drummers and more got up on stage to show their skills!
Check out the pix and videos here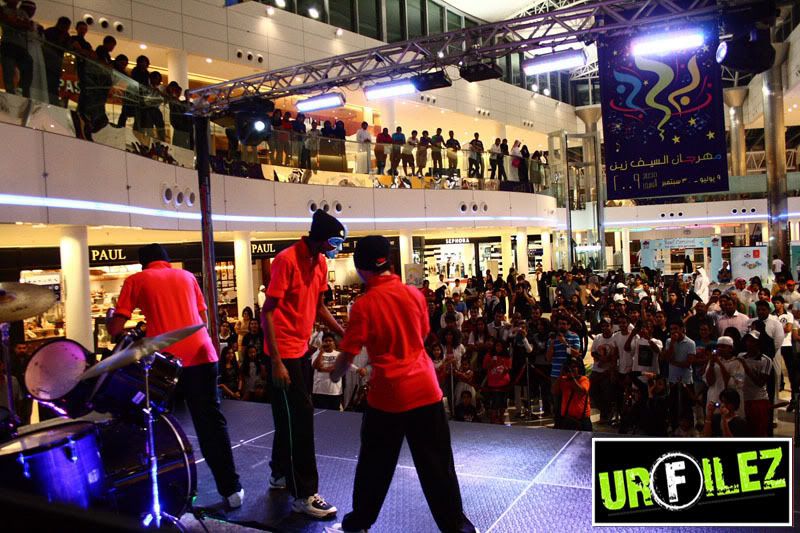 Discal Unreleased
: On June 18th, 2009 Next Dimension Music released the Beatport exclusive "#200 Anniversary Compilation" that featured never heard before and unreleased tracks from the hottest players from Next Dimension Music's past and present. Check out BahrainTalent's very own DiscaL feat. Mohd Arshi in
Turban Warriors
Elham Music Concert
: We've covered the local artist music concert put together by Elham as part of their 4 day festival! To check out some photos of the event
CLICK HERE
!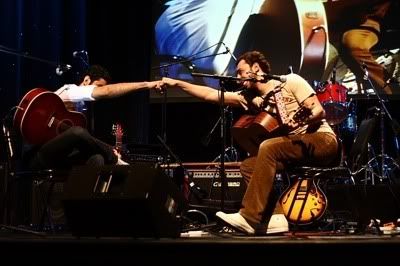 RACE YOUR VOICE!
: We've teamed up with the Bahrain International Circuit to bring you the chance to have your voice heard! We've asked local artists to come up with a theme song for F1, and we've gotten a lot of great submissions! The finalists were put on radio and people were asked to submit their votes.
CLICK HERE
for full info, to listen to all the tracks and finalists, or check out the winner (Fliperachi) with us in the studio recording the final track!
---
Recent News:
May:
Thee Project release their debut album, '
Thee Art of Mehyawa
'! Totally nuts, check it out!
Apr:
Rage to the Extreme, Bahrain's first regional rock/metal competition gets canceled by police officers half way through! The police officers state that the concert was actually a breeding ground for satanic rituals and that the proof was in a rocker wearing a T-shirt with the image of a cartoon devil. Sigh.
Apr:
Fliperachi wins the Race Your Voice competition, and wins the opportunity to perform his song live on F1 race day, and have it professionally mixed and mastered at 2 Seas Records!
Feb:
Ed Buzzerk has just released a remix of one of Thee Project's tracks! Check it out on
Thee Project
s Facebook page!
Feb:
DJ Outlaw releases the 'Outlaw Culture' mixtape.
Check out his page
to download it
December:
Whispers, the second album by Ala Ghawas has just been released!
Visit his page
to listen to and read more about it!
Bahrain Talent Radio




---
NEW FEATURES
Fardan Raffii:

As one of Bahrain's quickly rising photographers, you can't help taking more than just a quick glance at Fardan's photography. Fardans talent was evident at a very young age..
(Read More)
Jalal Ali:
Jalal Ali always had an indescribable attraction to music, from a very young age. He saw more in music than most people, especially after ..
(Read More)